EXCLUSIVE – A New York private investigator hired by Madison Square Garden could lose his license to operate as tensions heighten around the State Liquor Authority (SLA) working to strip the venue of its ability to sell alcohol, Fox News Digital has learned.
James Dolan, the New York billionaire and CEO of Madison Square Garden Sports and Madison Square Garden Entertainment, has been sparring with the SLA for months over MSG's use of facial recognition software to ban some visitors and customers. Among those banned from New York City's staple venues, which also includes Radio City and the Beacon Theater, are attorneys who are in active litigation against Dolan or MSG.
Dolan and his team claim these banned attorneys are working with the state agency in order to get the liquor license pulled. 
The SLA hit Dolan and his properties with administrative charges over him banning the lawyers, threatening Knicks and Rangers fans' ability to buy beer and other alcoholic beverages at games. Madison Square Garden Entertainment Corp filed a petition in the Manhattan Supreme Court on Saturday, asking a judge to stop the SLA and charged that the liquor authority is a "gangster-like governmental organization," the New York Post reported this weekend.
NYC MAYOR ERIC ADAMS CONSIDERS MOVING MADISON SQUARE GARDEN
"This gangster-like governmental organization has finally run up against an entity that won't cower in the face of their outrageous abuses," Dolan told The New York Post. "While others that have been subject to this harassment may have been forced into submission or silence, we are taking a stand on behalf of our fans and the many small businesses who have long been subject to the SLA's corruption."
MADISON SQUARE GARDEN CEO JAMES DOLAN THREATENS TO STOP ALCOHOL SALES AT RANGERS GAME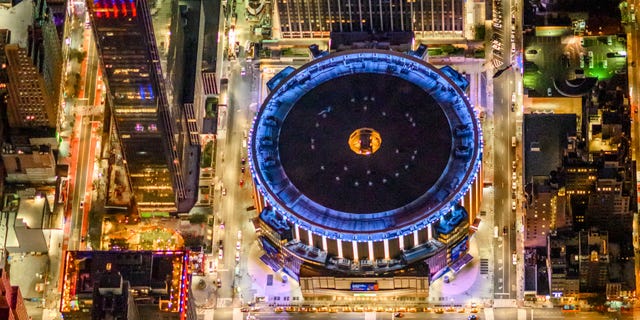 Within hours of Dolan filing the petition with the Manhattan Supreme Court, a private investigator working for MSG was threatened that he would lose his license to work as a PI unless he detailed his clients to the state, Fox News Digital has learned.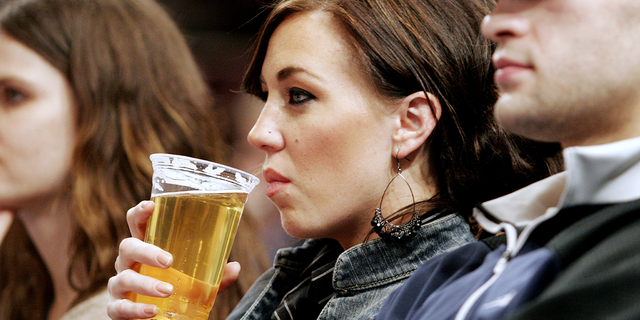 The co-counsel for MSG, Jim Walden of Walden Macht & Haran, told Fox News Digital on Sunday that "even after we filed our lawsuit, the SLA doubled-down on its abusive actions, obviously terrified of judicial review of its malicious campaign against MSG."
"It weaponized another state agency—the New York Department of State –to go after MSG's private investigator, compelling him to produce confidential client records without notice to MSG," Walden claimed. "It is these sorts of abuses that the administrative state so often uses to put its heavy boot on the throats of tax paying citizens and companies. Others feel cowed and have to tolerate it. MSG won't."
The New York Department of State oversees licensing private investigators in the state. 
EX-KNICKS GREAT CHARLES OAKLEY DOESN'T WANT HIS JERSEY RETIRED UNLESS OWNER JAMES DOLAN DOES THIS
"The conflicts of interest and abuse of power at the core of this case are on full display with these latest actions, using the power of the state to target totally legal and standard practices," a person with knowledge of the case and recent developments told Fox News Digital on Sunday. 
Under a New York law that was passed by a Democratic Assembly, private investigators can be hired to help aid civil complaint suits.
The SLA also has an investigator on its team, former NYPD officer Charles Stravalle who, according to Dolan's Saturday petition, launched a "harassment campaign against MSG."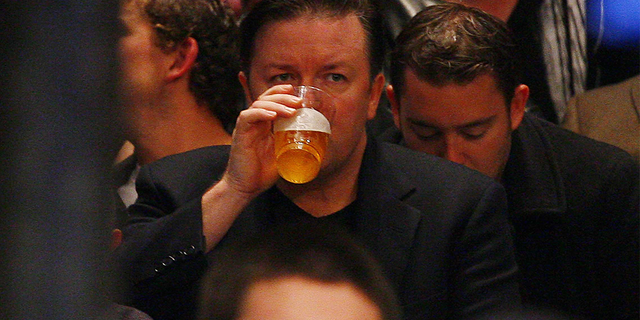 "Stravalle spent nearly half of the time asking questions that had no conceivable relation to the purported purpose of the SLA's investigation," the filing said, referring to a recent interview Stravalle had with Dolan. "Instead, he asked questions based on speculative media reports or shared his own opinions about the Venue Policy. He was combative and antagonistic throughout the interview."
The filing additionally argued that when Stravalle was with the NYPD, "questions were raised about crime statistics reported in the precinct where he had been the commanding officer."
NY AG'S OFFICE CALLS ON MADISON SQUARE GARDEN TO EXPLAIN USE OF FACIAL RECOGNITION TO BAR LAWYERS FROM VENUES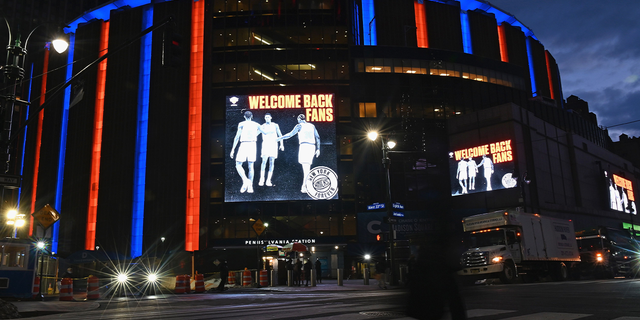 Dolan and the SLA have clashed since at least last year over the ban on certain lawyers. The issue became a hot topic in December and into the new year when a lawyer escorting her daughter's Girl Scout troop was banned from Radio City based on facial recognition technology at the venue, according to the New York Post.
NY LEADERS CALL ON MADISON SQUARE GARDEN TO STOP USING FACIAL RECOGNITION TECH: 'SETS A DANGEROUS PRECEDENT'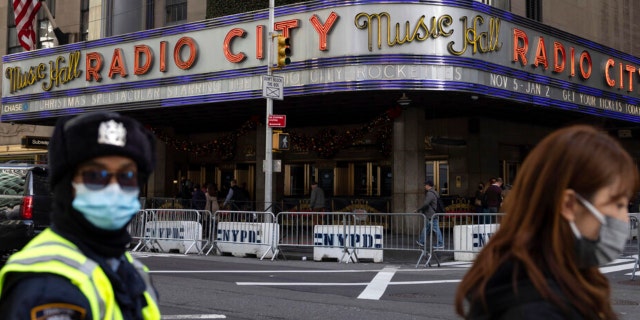 The SLA argues that MSG's "policy" of banning certain lawyers means Dolan's properties are not "open to the public," and thus violates the SLA's rule on establishments serving alcohol be open to "the public at large."
MSG hit back that the SLA's policy is bunk in its petition Saturday, arguing the state agency is practicing "selective enforcement."
As Dolan and the SLA battle it out, New Yorkers are saying a potential ban on drinks at MSG and Dolan's other properties would likely keep them away from attending events. 
"I would 100 percent less likely to go," said Mike Tabz, 27, a finance professional who lives in Manhattan told the New York Post. "If they take away their liquor license, they would be targeting regular people, why would they do that? So in response to Madison Square Garden banning a few lawyers, the city is taking away their liquor license? It doesn't balance out."