NEWYou can now listen to Fox News articles!
Law enforcement officials in New Mexico identified 51-year-old Muhammad Syed as the primary suspect in a string of killings of Muslim men in Albuquerque over the past nine months. 
Syed, who is originally from Afghanistan, was arrested on Monday evening and will be charged in two of the murders for allegedly shooting and killing 41-year-old Aftab Hussein on July 26 and 27-year-iold Muhammad Afzaal Hussain on Aug. 1.
Albuquerque Police Chief Harold Medina Page said detectives are still investigating and working with the district attorney to determine whether charges will be filed for the two other murders, in which Syed is a suspect. 
Police arrested Syed after he left his home on Monday evening in a Volkswagen Jetta that authorities believe was used in two of the murders. His car and home were then searched. 
"Detectives discovered evidence that shows the offender knew the victims to some extent and an interpersonal conflict may have led to the shootings," the Albuquerque Police Department said on Tuesday. 
The gun that was used in at least two of the murders was also found in Syed's home, police said. 
When a reporter asked at Tuesday's press conference if Syed, a Sunni Muslim, could have been motivated by anger that his daughter married a Shiite Muslim, Albuquerque Police Deputy Commander Kyle Hartsock said that "the motives are still being explored fully to understand what they are."
"We do have some information about those events taking place, but we're not really clear if that was the actual motive, or if it was part of a motive, or if there's just a bigger picture that we're missing," Hartsock said. 
ALBUQUERQUE MURDERS: MUSLIM COMMUNITY TO SEE INCREASED POLICE PRESENCE AMID MANHUNT FOR SUSPECT
Four men in total – all Muslims from South Asia – have been ambushed, shot, and killed in Albuquerque since November 2021. 
The most recent murder took place on Friday evening, when Naeem Hussain, a Muslim man from Pakistan, was discovered fatally wounded in the area of Truman Street and Grand Avenue.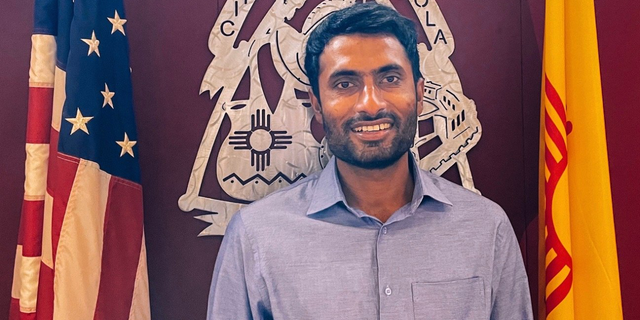 On Aug. 1, the third victim, local city planner Muhammad Afzaal Hussain, 27, was gunned down, police said. And before then, 41-year-old Aftab Hussein was fatally wounded on July 26, 2022.
Several months before that on Nov. 7, 2021, 62-year-old Mohammad Ahmadi was discovered shot and killed in the rear parking lot of a halal café he owned with his brother on San Mateo Boulevard, according to city officials and local affiliate KRQE-TV. 
ALBUQUERQUE POLICE REQUEST ASSISTANCE IN IDENTIFYING VEHICLE OF INTEREST IN MURDERS OF FOUR MUSLIM MEN
Syed has had a number of domestic violence and other misdemeanor charges in the five to six years that he has lived in Albuquerque, police said on Tuesday.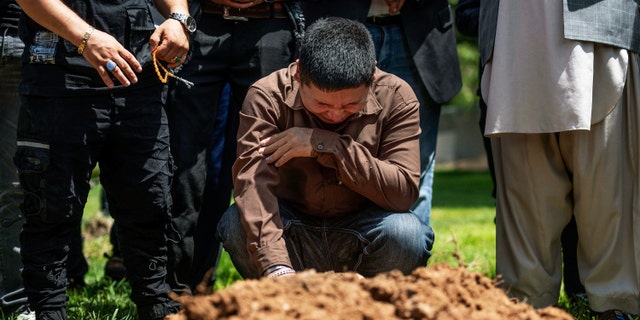 The tip that led to Syed's arrest came from the Muslim community after pictures of the car were released to the public on Sunday, police said. 
"I'm relieved that a primary suspect in the killings of Muslim men in Albuquerque is in custody," New Mexico Gov. Michelle Lujan Grisham tweeted on Tuesday. "My deepest gratitude goes out to the law enforcement officers involved for their tireless work, and my heart goes out to the victims, their loved ones, and all those in the community."