China's special representative on Eurasian affairs Li Hui is set to travel to Moscow Friday to meet with top Kremlin officials to discuss ending the war in Ukraine, though Western officials remain dubious when it comes to Beijing's neutrality in the matter. 
China has come under international scrutiny for its refusal to condemn Russia's illegal invasion of Ukraine that began more than 15 months ago, though Beijing turned heads earlier this year when it released a 12-step peace plan for restoring calm in Eastern Europe, which one expert described as lacking "any real substance."
"I'm not optimistic, for a variety of reasons, that this is going to actually result in any kind of meaningful peace proposal," Heino Klinck, former deputy assistant secretary of defense for East Asia and military attaché to China, told Fox News Digital.
CHINA INSISTS IT IS IMPARTIAL ON RUSSIA-UKRAINE, QUESTIONS US 'POURING WEAPONS INTO THE CONFLICT'
Ukraine has flatly rejected any attempts to broker a deal with Russia if it involves conceding any territory, including Crimea, which Russia has illegally occupied since 2014. Additionally, Klinck argued that Kyiv is unlikely to be willing to negotiate with Moscow at all while its forces remain on Ukrainian territory.
"It took 14 months since the beginning of the war for [Chinese President] Xi Jinping to actually speak with President [Volodymyr] Zelenskyy telephonically," the China expert said. "While in that same 14-month period there were like 20 some odd high level meetings between the Russian Federation and the People's Republic of China (PRC), including Xi actually traveling to Moscow for a three-day summit.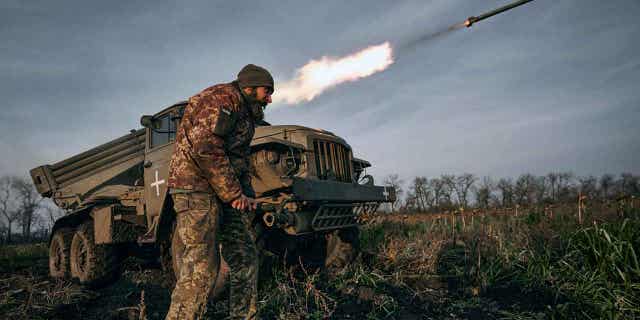 "I don't see how the People's Republic of China can be viewed as unbiased," he added. 
Klinck also said the man Beijing has selected to oversee the peace negotiations has dubious diplomatic objectivity as Li served as China's ambassador to Moscow for a decade until 2019.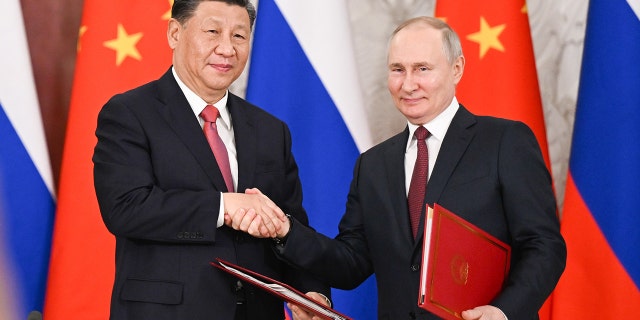 RUSSIA, CHINA COZY UP AS MILITARY POWERS THREATEN 'THE EXISTING ORDER,' OFFICIAL WARNS
Li traveled to Ukraine earlier this month as the highest-ranking official from China to visit the war-torn country since the invasion began, though it is unclear what he accomplished during his two-day trip. 
The special envoy met with top Ukrainian officials like Zelenskyy and Minister of Foreign Affairs Dmytro Kuleba. Though Chinese Foreign Ministry spokesperson Wang Webin noted after the trip concluded that "there is no remedy to resolve the crisis," reported The Associated Press.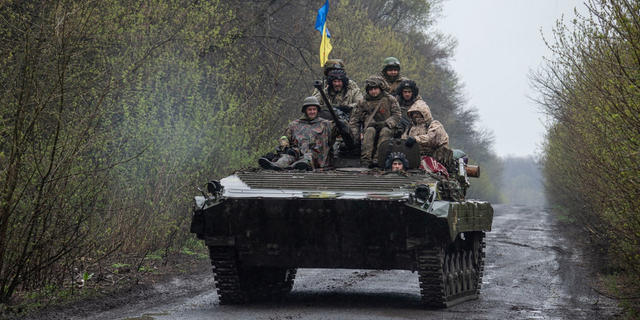 "All parties should create favorable conditions and accumulate mutual trust for the political settlement," he added. 
But Klinck pointed out that Beijing doesn't necessarily have a vested interest in ending the war, but rather it is instead looking to improve its own international standing.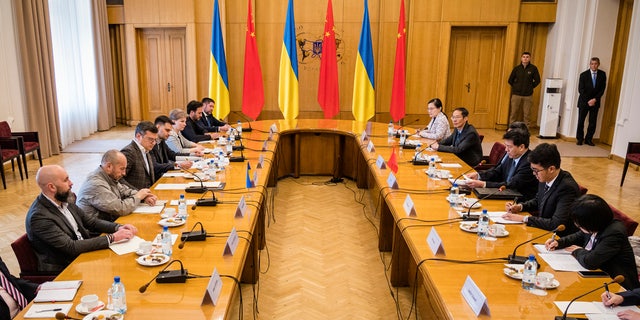 "I think what the Chinese are trying to do is largely self-serving. They're trying to establish themselves on the international stage as some sort of peace broker," Klinck explained, noting that they have had some success in brokering peace deals in the Middle East. "I do not think they're going to find the same level of success between Ukraine and Russia."
"I think what the Chinese have found, what Xi Jinping has found, is that the Russian invasion of Ukraine has tarnished China's image internationally. The Chinese are now trying – from a public diplomacy perspective – trying to repair that image," Klinck added.