A former high school teacher in Florida was arrested again for having alleged sexual relations with a student.
Arin Hankerd, a former gym teacher at Atlantic High School, was arrested on February 10 for having an alleged sexual relationship with a 15-year-old student in January, according to FOX 35.
The gym teacher resigned from his position before the school district could take action.
Hankerd was re-arrested on Tuesday and a judge ordered that he be held in jail without bond up until his trial. The state attorney's office said that the suspect is a danger to the community.
FLORIDA TEACHER ACCUSED OF SEXUAL RELATIONSHIP WITH STUDENT HAD RECEIVED MULTIPLE WARNINGS BEFORE
The Tuesday arrest comes in relation to an incident where the former gym teacher is accused of sending inappropriate messages and having a sexual encounter with a 17-year-old student at Mainland High School in 2019.
He previously worked at Mainland High School then moved to Atlantic High School.
The teacher was sent a "letter of caution" in March 2020 after officials discovered that he talked with a female student about drinking alcohol and smoking marijuana.
FLORIDA EX-TEACHER'S ASSISTANT ARRESTED FOR 'SEXUAL OFFENSES' AGAINST STUDENT, ATTEMPTING TO KISS HER: SHERIFF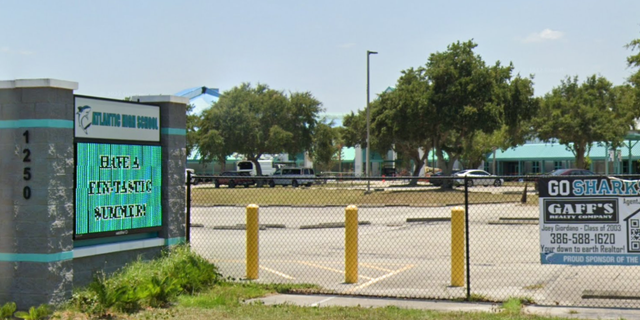 In October 2021, the teacher was sent another letter of caution after he allegedly made inappropriate comments about the appearance of two female students.
Hankerd received a third letter of caution after allegedly asking a female student about her belly button piercing and boyfriend. He was also accused of grabbing her arm during class.
Fox News' Andrea Vacchiano contributed to this report.