An Indiana board voted Thursday to reprimand Dr. Caitlin Bernard, an Indianapolis doctor who performed an abortion on a 10-year-old rape victim then shared the information about the procedure with the media.
The Indiana State Medical Licensing Board fined Bernard $3,000 after it determined she violated privacy laws by talking publicly about the operation.
Indiana Attorney General Todd Rokita, a Republican, also accused Bernard of violating state law by not reporting the child abuse to the state's law enforcement authorities, but the board rejected this accusation.
The board also turned down a request from the attorney general's office to suspend Bernard's license.
NIKKI HALEY, 2024 REPUBLICAN CANDIDATE, VOWS TO SIGN FEDERAL ABORTION BAN IF ELECTED PRESIDENT
Last year, days after the U.S. Supreme Court overturned Roe v. Wade, Bernard performed the abortion on the girl, who traveled across state lines for the procedure.
The incident sparked a national debate over abortion, as the states were pressed to pass their own laws on the legality of abortion. Many states had so-called trigger laws that went into effect outlawing abortion once the high court announced its ruling.
The state argued Bernard committed an "egregious violation" of patient privacy and said she failed to share information about the rape with Indiana's Department of Child Services or police.
Indiana's attorney general told Fox News that Bernard's actions suggested to him that she was an "abortion activist acting as a doctor."
DISCIPLINARY HEARING FOR INDIANA DOCTOR WHO PERFORMED ABORTION ON 10-YEAR-OLD RAPE VICTIM SET TO BEGIN
Deputy Attorney General Cory Voight argued Thursday that Bernard was not acting in the best interest of her patient.
"There's been no case like this before the board," Voight said. "No physician has been as brazen in pursuit of their own agenda."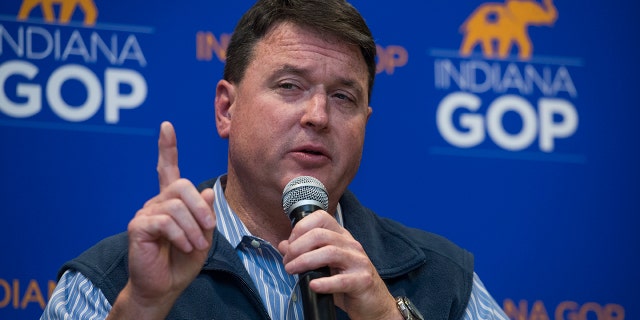 Bernard attested to her own innocence and repeatedly defended her actions, telling the board Thursday that she followed Indiana's reporting requirements.
She also said she notified hospital social workers about the child abuse, confirmed the girl's rape was already being investigated by Ohio authorities, and she and her attorneys argued she did not release identifying information about the girl.
The board members did not reach a consensus on their decision, as Medical Board President Dr. John Strobel said Bernard went too far in notifying a reporter of the girl's abortion while Board member Dr. Bharat Barai argued Bernard had not violated privacy laws.
"I don't think she expected this to go viral," Strobel said of Bernard. "I don't think she expected this attention to be brought to this patient. It did. It happened."
Bernard was given a chance to defend her actions and was specifically asked why she discussed the 10-year-old's rape with a reporter.
"I think that it's incredibly important for people to understand the real-world impacts of the laws of this country about abortion," Bernard answered. "I think it's important for people to know what patients will have to go through because of legislation that is being passed, and a hypothetical does not make that impact."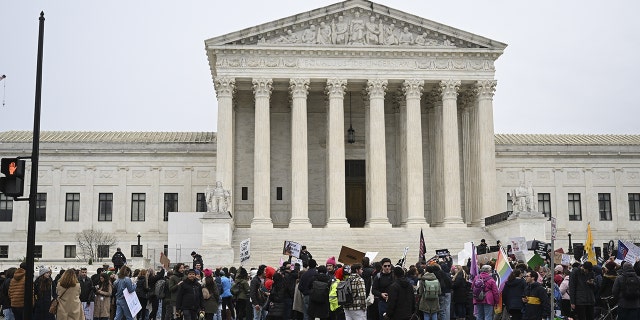 She also claimed Voight was making the situation into a "political stunt."
"I think if the attorney general, Todd Rokita, had not chosen to make this his political stunt we wouldn't be here today," Bernard said.
Thursday's hearing lasted approximately 13 hours. The Indiana board consists of five doctors and an attorney. Each member was appointed or reappointed by Republican Gov. Eric Holcomb.
The Associated Press contributed to this report.