DES MOINES, Iowa – Some people may see Iowa as a flyover state, but police say Mexican cartels do not. Iowa state troopers say the state's gotten more popular with drug dealers.  
Interstate 80 can take you from California to New Jersey. Interstate 5 can take you from Minnesota to Texas. They intersect in Des Moines, Iowa, a prime location to drive through for drug trafficking. 
Assistant Director of Narcotics Enforcement Ryan Moore says the situation at the southern border is causing a lot of problems for Iowans.
"The cartels are here," Moore said. "It's the most, most drugs we've ever seen and the cheapest drugs we've seen."
Moore says the cartels are shifting to target kids and one pill can be deadly. Nearly 90% of Iowa's opioid overdose deaths involved fentanyl last year. 
WHITE HOUSE BACKS GOP BILL TO CLASSIFY FENTANYL AS SCHEDULE 1 SUBSTANCE 
"We are starting to see the drug trafficking organizations fan out into the smaller communities, because there's less pressure there, and they can kind of hide in the open," Moore said. 
Previously if drug organizations stashed any drugs in Iowa it would be in larger metropolitan areas like Des Moines. Now, police are finding stash houses with 10 to 20 pounds of drugs in towns with only 20,000 people. 
While Iowa has one of the lowest opioid death rates in the country, the number is steadily growing each year. In 2019, Iowa had a death rate of 11.5 people per 100,000 people. In 2020, the death rate was 14.3 and in 2021 it was 15.3, according to CDC data.  
MORE FENTANYL BEING TRAFFICKED TO THE NORTHWEST ON INTERSTATE 5: 'WE ARE SEEING A TREND'
Ann Breeding's son Daniel Dailey struggled for 12 years with addiction. His problems originally started in middle school after being bullied for his weight. By his late twenties he was charged with selling drugs.   
"He didn't tell me a lot because he tried to protect me from that stuff. But he did say that there were cartels involved," Breeding said. 
He was in addiction treatment when the pandemic started. Breeding said that took a toll on his mental health, because he wasn't able to see his family. In November 2020, a sheriff's deputy showed up at her doorstep.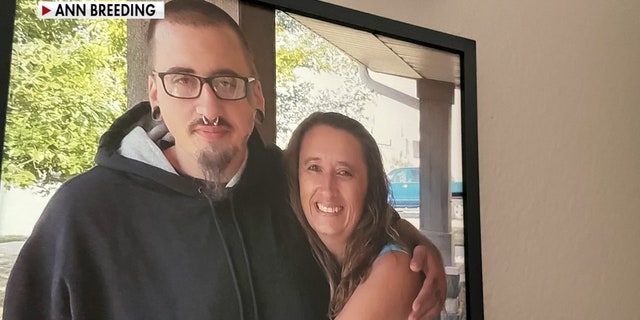 "I can say that my heart shattered. My soul crushed right there, because we had plans, and I was 100% confident that we were going to have a happy ending," Breeding said. "When he died, he had heroin, Xanax and meth and fentanyl in his system."
CASES OF MARIJUANA LACED WITH FENTANYL INCREASING, SAYS WASHINGTON DOCTOR
But it's not just frequent drug users that fentanyl takes victim. Police say people can overdose their first time taking drugs if fentanyl is involved. 
Seventeen-year-old Sebastian Kidd didn't have a history with drug use, but the summer before his senior year he went seeking a Percocet for his anxiety and headaches from six concussions. 
"He had taken half a pill he had purchased from snapchat. We found the other half, and it ended up being mostly fentanyl," Deric Kidd, Sebastian's father, said. 
The Kidd's thought they may have to worry about their children vaping or using marijuana, but never expected illicit drugs to be the problem. The Kidds would like to see the country lessen the flow of drugs coming into the country from the southern border.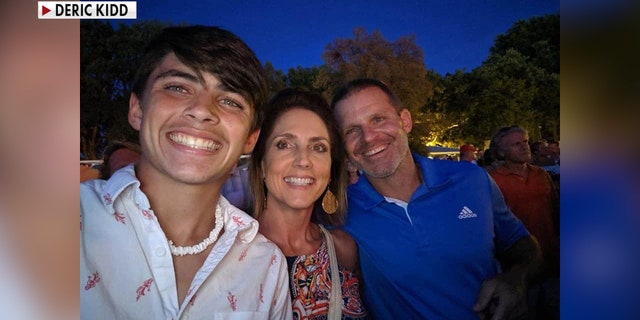 "Our focus is the mental health and trying to address the issue before it even starts," Kidd said. "Taking the drugs is a result of something else in most cases so we are doing our best to try and address it at a young age."
The family created a non-profit, Become Their Voice, that aims to educate the public about the dangers of fentanyl, social media, and mental health, while remembering the lives lost to drug overdoses. 
Covert Action Treatment Facility is a medication assisted treatment facility in Des Moines. They average about three new admissions per week. This week they have already seen six new admissions. Lindsey Veitz is the program director and clinical supervisor. She says they've seen an increase in admissions since fentanyl hit the scene, but now there is a new threat. 
"Now it is pretty consistent we are seeing our patients who are using heroin are testing positive for xylazine," Vietz said. "Xylazine is kind of the new fentanyl. I think it's even scarier than fentanyl."
Xylazine, also called tranq, is used for animal sedation. It is being mixed with fentanyl and other drugs which is dangerous because it is resistant to opioid overdose reversal drugs like Narcan.