A police chief in North Carolina is not happy with the bail system after a paramedic accused of sexual assault was released from jail less than an hour after he was arrested.
Detectives with the Charlotte-Mecklenburg Police Department on Thursday arrested and charged Akingbiwaju Joseph Opadele, 31, with felony Sexual Contact Under Pretext of Medical Treatment. Opadele, a paramedic with Fort Mill EMS, is accused of sexually assaulting a 17-year-old girl in an ambulance while she was having a medical episode. 
According to CMPD Chief Johnny Jennings, Opadele was in jail for just 37 minutes before he was given a $15,000 unsecured bond and was released. 
"Thirty-seven minutes," Jennings said Thursday at a news conference. "I want you to think about how short of a time period 37 minutes is." 
NORTH CAROLINA BILL IN FAVOR OF TOUGHER RIOT PUNISHMENTS AWAITS GOVERNOR'S SIGNATURE
The police chief expressed great frustration with the bail system in Mecklenburg County, asking reporters to think about the hours of work that went into investigating the case, developing probable cause, obtaining a warrant and making an arrest. 
"Everyone within the criminal justice system has a responsibility to ensure that our community and our citizens are safe. And we own that, we will always own that within the Charlotte-Mecklenburg Police Department," Jennings said. 
"And I think it's important that we have to stop sometimes and ask ourselves, you know, what kind of message are we sending to our victims? Our most vulnerable people within our society?" he continued. "That someone can basically create such a crime or do such a crime as this one, and walk right out the door, probably before our officers and our detectives and all of our people that worked on this case, probably before they even got back to their desk." 
NORTH CAROLINA HOUSE CALLS FOR MEETING TO PROPOSE CHANGES TO THE US CONSTITUTION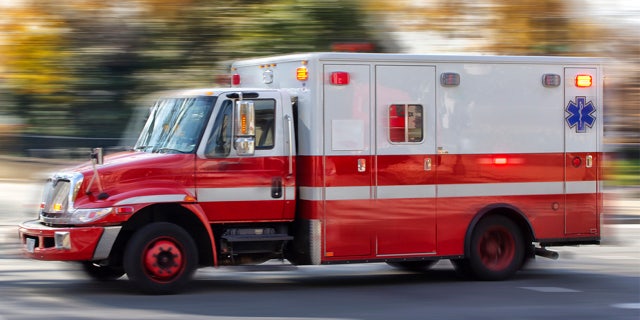 Police said that on January 17, 2023, the 17-year-old female victim was transported by Fort Mill Emergency Medical Services from Fort Mill to Atrium Health Maine in Charlotte after she experienced a medical episode. Opadele was the only EMT in the ambulance with the victim. 
While in the vehicle, Opadele allegedly put his hands in the girl's pants, sexually assaulting her as she was taken for hospital care. She reported the incident to hospital staff when she arrived.
The victim was treated at the hospital for her medical episode and was also administered a sex assault kit and examination. Detectives said the examination and the victim's testimony produced evidence that there was probable cause to charge Opadele. 
NORTH CAROLINA MAN SLAPPED WITH 37 YEARS IN PRISON AFTER BEATING WOMAN FOR 11 HOURS: DA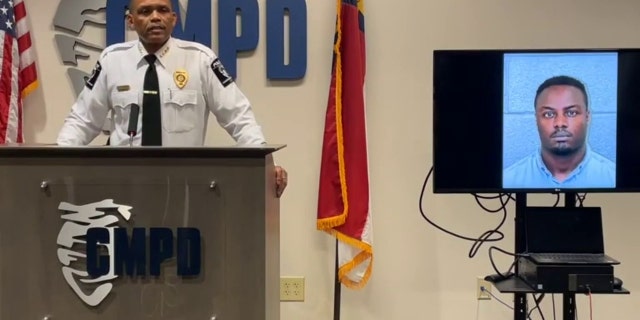 Opadele was arrested on March 7, 2023 and booked at the Mecklenburg County Detention Center. He was released on the same day on a $15,000 unsecured bond. 
Calling for an end to low-cash bail, Jennings threw his support behind legislation working its way through the North Carolina legislature called the Pretrial Integrity Act. 
"The concept is we take some of these difficult decisions out of the hands of the magistrates and allow the judges to make those calls as far as pre-trial is concerned, so I think that put another layer of accountability into the system," he said.
Jennings is hopeful that state lawmakers will soon address low cash bail and support law enforcement.