Ranchers in New Mexico urged a judge this week to halt the U.S. Forest Service's plans to conduct an "aerial slaughter" of 150 wild cattle across the Gila Wilderness. 
U.S. Forest Service officials approved the plan last week, which calls for using high-powered rifles to shoot stray cows from a helicopter. 
Environmental groups had pressured officials to get rid of the cows over concerns that their hooves and mouths are damaging to streams and rivers in southwest New Mexico's vast Gila Wilderness. 
The New Mexico Cattle Growers' Association (NMCGA) and Humane Farming Association (HFA) called the proposal "cruel and inhumane," applying for a temporary restraining order in federal district court to stop the slaughter on Tuesday. 
The industry groups argued that a similar slaughter last February resulted in unnecessary suffering for wild cattle. 
"The USFS and APHIS ultimately shot 65 head of cattle during that operation, many of which were not killed instantly but wandered off, bled out and then died," the NMCGA and HFA said on Tuesday. "Photographs showed carcasses in or on the banks of the Gila River. Calves were orphaned, starved and left for predators."
FIRE BREAKS OUT IN NM NEAR PREVIOUS WILDFIRE BURN SCAR
Andrew Smith, an attorney for the forest service, argued that there are "multigenerations of wildness" in the cattle being targeted and officials must carry out the operation to protect public lands.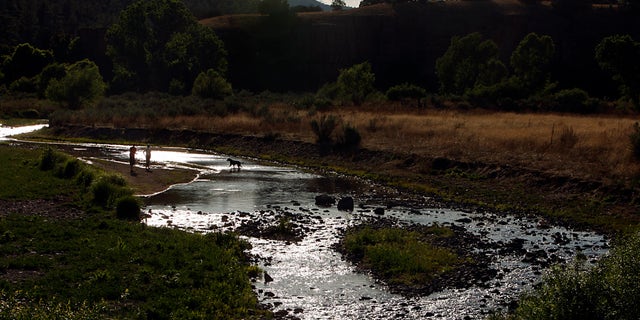 Daniel McGuire, an attorney for the ranchers, countered that the forest service is overstepping its regulations. 
"There's a severe danger here, not just in this particular case and the horrific results that it will actually bare if this is allowed to go forward," McGuire told the judge. 
"But it also has long-term ramifications for the power of federal agencies to disregard their regulations that they themselves passed." 
The Associated Press contributed to this report.