A woman was miraculously pulled from the remains of a chocolate factory in Pennsylvania on March 25 after surviving in the most unlikely of ways.
Patricia Borges narrowly survived the massive explosion at the R.M. Palmer chocolate factory in Berks County, Pennsylvania, last month, killing seven and injuring more.
"When I began to burn, I thought it was the end for me," Borges, 50, told The Associated Press.
PENNSYLVANIA CHOCOLATE FACTORY EXPLOSION KILLS SEVEN AFTER TWO MORE BODIES FOUND
She may have burned to death if the floor had not given out and sent her tumbling into a vat of liquid chocolate.
The tank contained a pool of liquefied confection, and it came up to her chest. The chocolate extinguished the fire on arm, saving her life, she said. 
However, the fall into the vat broke her collar bone and her heels, leaving her helpless. For approximately nine hours, Borges waited for help as the emergency responders tackled the blaze.
FEDS EXAMINE GAS PIPELINE AT PENNSYLVANIA CHOCOLATE FACTORY BLAST SITE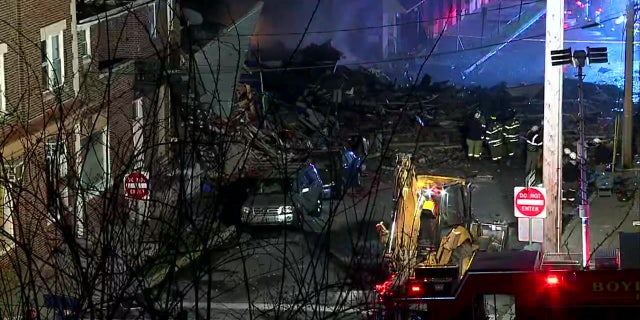 The water from the firefighters' hoses would eventually begin to fill the tank, forcing her to climb out to avoid drowning.
Borges clung to a floating piece of plastic pipe and waited for help. In the middle of the night, she saw a light and cried out to responders. She was then taken to safety.
PA GOV. SHAPIRO ORDERS FLAGS TO HALF-STAFF FOR 7 KILLED IN CHOCOLATE FACTORY EXPLOSION
Borges said she and others had complained about a gas odor about 30 minutes before the factory blew up. She is angry Palmer didn't immediately evacuate. She said the deaths of her co-workers — including her close friend, Judith Lopez-Moran — could've been prevented.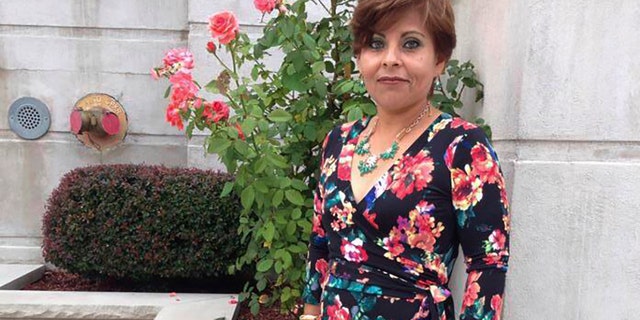 R.M. Palmer said in a statement Saturday that everyone at the company was "devastated" and it was reaching out to employees and their families through first responders and disaster recovery organizations because its communication systems were down.
The Berks County coroner's office on Wednesday released the identifies of five of the people who were killed: Xiorky D. Nunez, 30, of Reading; Susan H. Halvonik, 63, of Upper Providence Township; Michael D. Breedy, 62, of Marion Township; Diana M. Cedeno, 44, of Reading; and Judith Lopez-Moran, 55, of Reading.
The names of the other two people killed, Amy S. Sandoe, 49, of Ephrata, and Domingo Cruz, 60, of Reading, were previously released.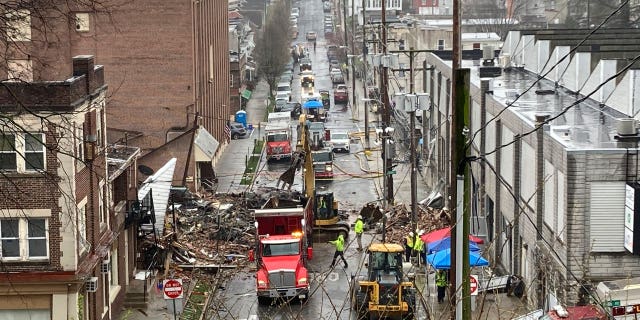 All seven victims appear to have died of blast injuries, Berks County Coroner John Fielding said at a news conference. The manner of death is pending further investigation by other agencies, he said.
Fox News' Greg Wehner and The Associated Press contributed to this report.