A man was stabbed twice near Temple University in North Philadelphia on Thursday, police say.
The 25-year-old man sustained life-threatening stab wounds in his neck and back. The crime took place on Diamond Street at around 8 p.m.
The victim was rushed to Temple University Hospital where he was admitted in critical condition.
The Philadelphia Police Department did not report any arrests immediately after the stabbing. It is unknown if the victim was a Temple student.
PHILADELPHIA TEEN SHOT 10 TIMES IN BROAD DAYLIGHT, BY AS MANY AS 3 SHOOTERS, DIES
Philadelphia Police Department told Fox News Digital that they did not recover any weapons at the scene.
The stabbing incident is one of many crimes taking place near Temple University's campus in the past year.
Last November, 11 off-campus Temple students were forced into a basement at gunpoint and robbed. The victims included eight women between the ages of 20 and 21. 
CONCEALED CARRY APPLICATIONS SPIKE 600% IN PHILADELPHIA AMID CRIME SURGE: 'PEOPLE ARE SCARED'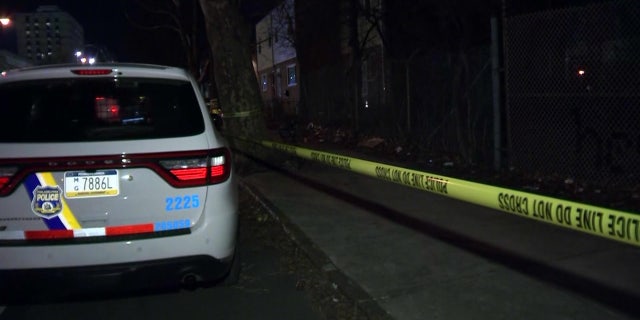 A Temple University police officer was also killed in the line of duty on February 18.  A student was carjacked at around the same time of the shooting.
Fox News Digital reached out to Temple University for a statement, but has not heard back.