The U.S. military has denied Chinese claims that American warships were chased away from disputed islands in the South China Sea. 
China's Southern Theatre Command claimed that it forced the USS Milius, a guided-missile destroyer part of the U.S. Navy's 7th Fleet, away from the disputed Paracel Islands. 
"USS Milius is conducting routine operations in the South China Sea and was not expelled," Lt. j.g. Luka Bakic said Thursday. "The United States will continue to fly, sail and operate wherever international law allows."
GOP, DEM LAWMAKERS CALL FOR 'WORLD-WAR II-STYLE' MILITARY INVESTMENTS TO DETER CHINA
The Paracel Islands are occupied by Chinese forces but have contested claims from both Taiwan and Vietnam. 
China South Command spokesman Col. Tian Junli previously claimed that the USS Milius "illegally entered China's Xisha territorial waters without approval from the Chinese government, undermining peace and stability in the South China Sea."
US INTEL COMMUNITY WARNS OF 'COMPLEX' THREATS FROM CHINA, RUSSIA, NORTH KOREA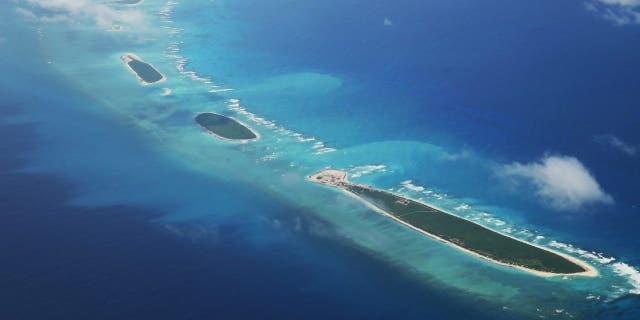 "The theatre troops will maintain a state of high alert at all times and take all necessary measures to resolutely safeguard national sovereignty, security as well as peace and stability in the South China Sea," the spokesman said.
Military infrastructure and naval presence in the Pacific have become major considerations as tensions between the U.S. and China continue to escalate.
PHILIPPINES GRANT US GREATER MILITARY ACCESS AS TENSIONS WITH CHINA MOUNT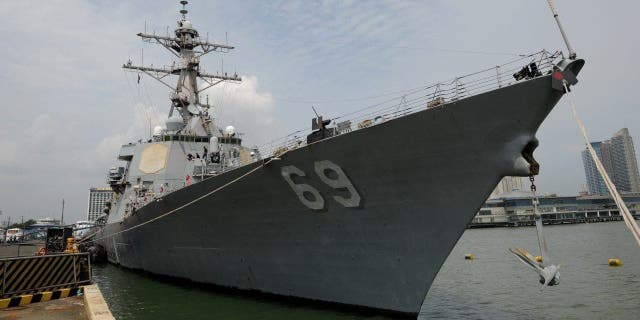 On Wednesday, China secured another win in the South Pacific after it won a multimillion-dollar bid in the Solomon Islands to upgrade an international port in the capital city of Honiara.
However, the move will likely prompt some cause for concern from the U.S. and its regional allies, Australia and Japan, who have expressed worry over Chinese interests in building a naval base in region.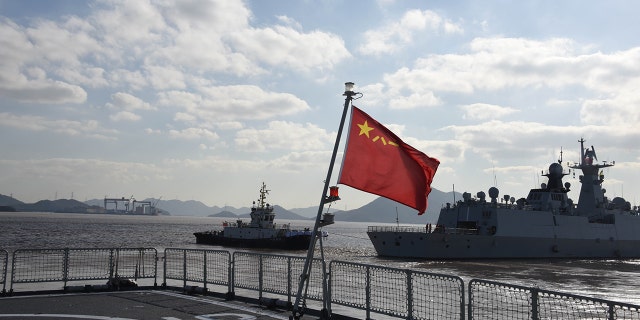 Last month, the Philippines granted the U.S. access to four more military bases, allowing Washington to expand its presence in the region and bolster its deterrence against China's aggression. 
In a statement from the Department of Defense, the U.S. and the Philippines will "accelerate the full implementation of the Enhanced Defense Cooperation Agreement with the agreement to designate four new Agreed Locations in strategic areas of the country."