Several Black residents in Chicago slammed city leadership this week for allocating more than $50 million to house illegal immigrants in their communities rather than addressing the needs of citizens.
Tensions flared during the Wednesday night Chicago City Council meeting shortly before the council voted 34-13 in favor of setting aside $51 million to house the thousands of migrants sent to the city from the border by Texas Republican Gov. Greg Abbott.
After leading a chant of "Black Lives Matter," a woman named Carolyn Ruff urged the council to vote down the measure because the city hasn't done enough to help the homeless that are already on the streets.
"We need to take care of our community, we need to take care of our Black community," Ruff said in a video posted to the council's Facebook page, explaining that people need mental health help in the city.
BLACK CHICAGO RESIDENTS INFURIATED OVER MIGRANT SURGE: 'ENOUGH!'
"We need to allocate some of this money for our Black children, for the Black community, we have not gotten anything for our community, and we are sick and tired of being sick and tired, enough is enough," she said.
Some of the Black speakers in attendance called on funds to be spent on reparations for slavery rather than housing illegal immigrants.
"How dare this mayor and City Council have the guts to give migrants $51 million dollars," Andre Smith, CEO of Chicago Against Violence, said to the council. "I demand you to have the same passion and urgency to pass the City of Chicago Reparations Ordinance and also give us an office for Black Americans, just like the new Americans."
CHICAGO DEM CALLS OUT CITY'S MISHANDLING OF MIGRANT CRISIS, URGES FOR CRIME CRACKDOWN AHEAD OF 2024 CONVENTION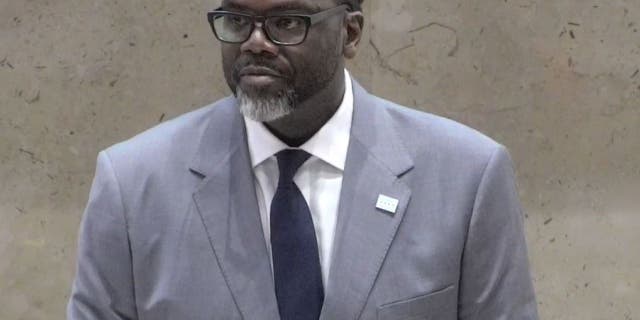 "We didn't have the luxury or the opportunity to cross the border," Smith continued. "We didn't have the privilege to cross the border. We came over here being raped, stolen, beaten, chained in the bottom of ships, and you give migrants $51 million? Have you forgot who you are?"
"People keep saying there's enough to go around, I've heard [that] over and over. If that's true, then let's pay us an ordinance where we see the enough," Chicago Alderman David Moore said while objecting to the measure. He explained that, similar to a flight attendant asking passengers to put oxygen masks on themselves before they help others, the city needs to help Black people first.
SOUTH CAROLINA, WEST VIRGINIA JOIN STATES SENDING NATIONAL GUARD TROOPS TO SOUTHERN US BORDER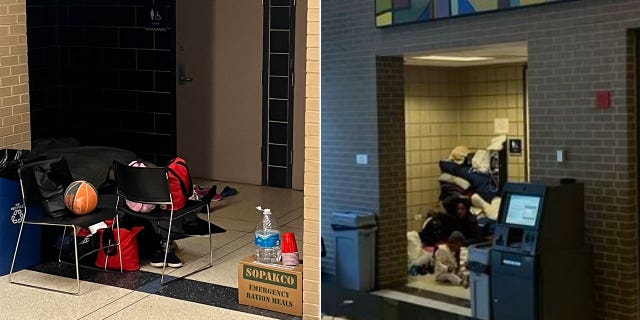 Some speakers did support the migrant funding, but most were consistently heckled by other residents in the room.
At one point, newly elected Mayor Brandon Johnson urged the crowd to "restore order" and asked for a break of a few minutes for his constituents to calm down.
Ultimately, the measure passed despite the ongoing objections from residents. Just last month, Black residents protested a plan to house illegal immigrants in an abandoned high school in their neighborhood, insisting that it would endanger local residents.
Johnson's office did not immediately respond to a request for comment from Fox News Digital.