With the midterm elections rapidly receding into the rearview mirror, the 2023 Chicago mayoral election is looming in the distance, with nine candidates looking to unseat first-term Chicago Mayor Lori Lightfoot on Feb. 28. 
"I do not believe Mayor Lightfoot is even going to make it in the runoff," candidate Willie Wilson predicted to Fox 32. 
With nine candidates on the ballot next month, it's unlikely anyone will get the 50% plus one vote needed to win outright, meaning a two-person runoff on April 4 is virtually certain.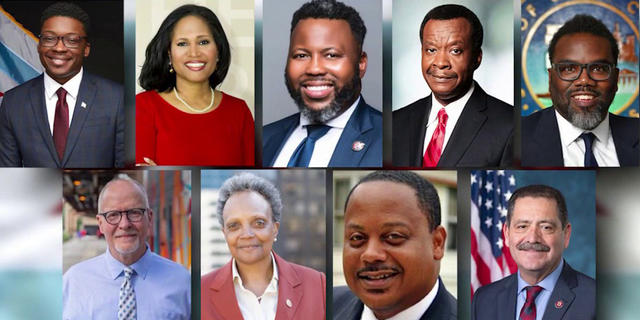 If Wilson is correct, this will be the first time in Chicago history that the incumbent did not make it to the runoff election.
A voter opinion poll spelled trouble for the controversial mayor, with Lightfoot coming in third behind Congressman Chu Garcia and former Chicago Public Schools' CEO Paul Vallas.
VOTERS WANT OUT WITH THE OLD, IN WITH THE NEW FOR PRESIDENTIAL CANDIDATES IN 2024 ELECTION: POLL
In the opinion poll from Fox 32, Garcia won 28 percent; Vallas was at 19 percent; Lightfoot was at 15 percent and businessman/philanthropist Willie Wilson was at 13 percent. Other contenders were in single digits.
The results indicate Vallas, Lightfoot and Wilson are locked in a three-way battle for second place.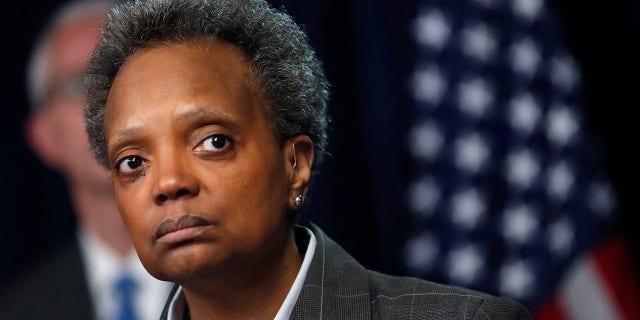 'PANDEMIC OF VIOLENCE': LIGHTFOOT'S RECORD ON CRIME AT THE FOREFRONT OF CHICAGO MAYORAL ELECTION
The 2023 race for Chicago mayor has attracted a wide-ranging field of challengers across the political spectrum vying to replace Lightfoot and implement new policies in the 'Windy City."
Throughout her term as mayor, Lightfoot has attracted staunch criticism from both sides of the aisle with Republicans and Democrats alike blasting her policies. 
Under Mayor Lightfoot's leadership, crime in Chicago has skyrocketed since the Black Lives Matter riots and her defund the police rhetoric of 2020 began. Lightfoot pledged not to give interviews to White reporters, and has become known for questionable videos that have gone viral. 
The first round of the election is slated for Feb. 28. If no candidate receives 50% of the vote in that election, then the top-two candidates would advance to a run-off, scheduled for April 4.