Republican Gov. Ron DeSantis of Florida brought in $8.2 million in fundraising during the 24 hours after he declared his candidacy for president, his campaign confirmed to Fox News on Thursday.
The blockbuster fundraising haul by DeSantis is a move by his campaign to exhibit strength, and to showcase energy and enthusiasm for the Florida governor as he enters a GOP 2024 nomination race where former President Donald Trump is the clear front-runner in the latest polling.
The money raised by DeSantis tops the $6.3 million that President Biden hauled in as a White House candidate during the first 24 hours after his campaign launch in 2019.
And it includes online contributions as well as funds brought in by bundlers gathered Thursday at a DeSantis donor summit in Miami, Florida.
DESANTIS ARGUES ATTACKS BY TRUMP SHOW 'HE UNDERSTANDS I'M THE CANDIDATE WHO CAN BEAT HIM'
DeSantis declared his candidacy for president on Wednesday in a campaign launch video first reported by Fox News. That announcement was quickly followed evening following an extremely rocky rollout by DeSantis in an appearance on Twitter with business magnate and Twitter owner Elon Musk, where the Florida governor concurrently kicked off his 2024 campaign. 
FIRST ON FOX: DESANTIS FORMALLY ANNOUNCES PRESIDENTIAL CAMPAIGN WITH LAUNCH VIDEO
The DeSantis' campaign quickly described the severe glitches as a "break the internet" moment due to intense interest in the launch. 
But Trump and his allies argued the episode was an embarrassing flop. Among other things, the former president – on his Truth Social outlet on social media – put up a video of a rocket crashing and exploding with the caption "Ron! 2024."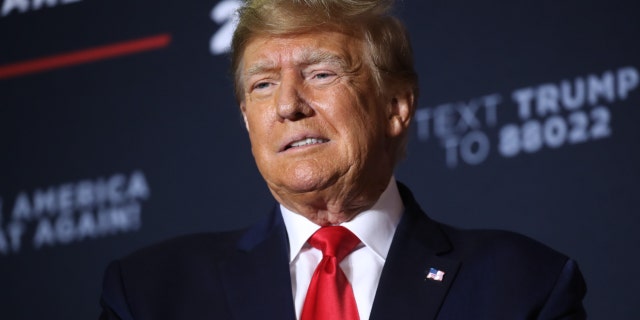 And Trump spokesman Steven Cheung charged in a statement to Fox News that "Ron DeSantis can't run away from his disastrous, embarrassing, and low energy campaign announcement." 
However, the DeSantis campaign touted that they had a fruitful night – showcasing that they hauled in $1 million in online fundraising in the first hour after the governor declared his candidacy.
WHO'S IN AND WHO'S ON THE SIDELINES — YOUR GUIDE TO THE 2024 GOP PRESIDENTIAL NOMINATION RACE
DeSantis was in Miami, Florida on Thursday, where he was huddling with top donors and bundlers.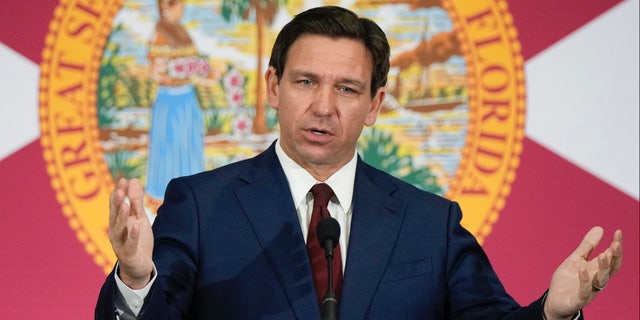 "I think there are a bunch of donors waiting to get off the sidelines, waiting for DeSantis to enter," Dan Eberhart, an oil drilling chief executive officer and a prominent Republican donor and bundler, told Fox News.
Eberhart, who contributed $100,000 and raised half a million dollars for former President Trump's 2020 re-election campaign but is now a DeSantis supporter, predicted "I expect there to be a coalescing of conservative donors around Ron DeSantis."
A source at the Miami fundraising meeting told Fox News that attendees were talking about the Twitter glitch but said it was perceived among DeSantis financial supporters that "there was so much interest that it broke the system….it's not the governor's fault." 
The mission of the meeting in Miami is to bring in a fundraising haul over the coming days that the DeSantis campaign can showcase next week as a sign of strength.
News of the DeSantis 24-hour haul was first reported by the New York Times.
Fundraising, along with polling, is a key metric used to measure a candidate's popularity and strength. The money raised by candidates can be used for travel, creating and running ads, for data operations, and to build up campaign stafff and get-out-the-vote efforts.