Welcome to Fox News' Politics newsletter with the latest political news and updates from the campaign trail. Subscribe now to get Fox News Politics newsletter in your inbox. 
Top Stories
SANDBAGGED: President Biden tumbled at the Air Force Academy commencement ceremony, the White House blamed a sand bag on stage… Read more: Biden tumbles during Air Force commencement ceremony
DOCTOR IN THE HOUSE: Former White House doctor and current Rep. Ronny Jackson said Biden's 'lack of physical ability and his physical decline' highlight his 'cognitive decline'… Read more: Former doctor for Trump, Obama slams White House's 'malpractice' in allowing Biden to seek re-election
FLASHBACK: Many recalled how Biden during the 2020 campaign poked fun at former President Trump's apparent tottering down a ramp… Read more: Biden, who just fell on stage, once mocked Trump for carefully walking down ramp at commencement
THE TRUTH IS OUT THERE: The US government has vessels and parts of craft of "exotic origin" (potentially not human-made), according to a recently-revealed whistleblower… Read more: Military whistleblower goes public with claims US has secret UFO retrieval program: 'Terrestrial arms race'
HOUSING SEARCH: New York City weighs housing migrants in churches, even private homes eventually… Read more: NYC Mayor Eric Adams wants to house migrants in churches, proposes private residences down the road
White House Watch
COMPROMISE: After months of hand-wringing over the dangers of default, Republicans and Biden raised the debt ceiling. "No one got everything they wanted, but the American people got what they need," Biden said… Read more: Biden addresses nation after Congress passes bipartisan debt ceiling bill, averting default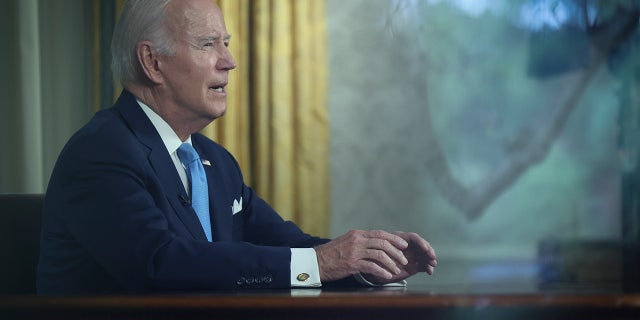 BRIBIN' BIDEN? Allegations of the Biden family's profiting off of White House access appear to be from a 'highly credible' whistleblower… Read more: Person alleging Biden criminal bribery scheme is a 'highly credible' FBI source used since Obama admin: source
PLOT SPOILER: The FBI "is afraid their informant will be killed if unmasked, based on the info he has brought forward about the Biden family," Rep. Anna Paulina Luna said… Read more: FBI 'afraid' informant could be killed over Biden family information if unmasked: Congresswoman Luna
AFGHAN CABLES: California Rep. Darrell Issa says there "was no expectation by the State Department that there would be sustainability" in Afghanistan under Biden… Read more: 'Embarrassing' dissent cable shows Biden 'allowed' Afghanistan to collapse: Rep. Issa
END NEARS? Trump attorneys and the DOJ have met, after the president's team asked to "discuss the ongoing injustice that is being perpetrated by your Special Counsel and his prosecutors"… Read more: Trump lawyers meet officials at DOJ as special counsel probe on classified documents near end
AI SCRUTINY: A Democrat-led bill aims to ensure American consumers know the difference between fantasy and reality online by cracking down on generative artificial intelligence technology… Read more: House Democrat bill would force labeling of AI use
COURT ESCALATION: The Biden administration's migrant release plan lost a major court battle… Read more: Biden's plan for mass release of migrants loses in court again, teeing up Supreme Court battle
ENERGETIC STOCK: Biden's secretary of energy is facing scrutiny for suspected stock market manipilation… Read more: Top Republican presses Biden admin over apparent manipulation of energy company's stock
Campaign Trail
LONGSHOT: A famous activist jumps into the 2024 race… Read more: Progressive activist Cornel West announces presidential run under third party
GOP FIELD GROWS: Former VP Mike Pence makes his challenge to his former boss official… Read more: Pence launches 2024 presidential campaign with filing; will challenge his former boss, Donald Trump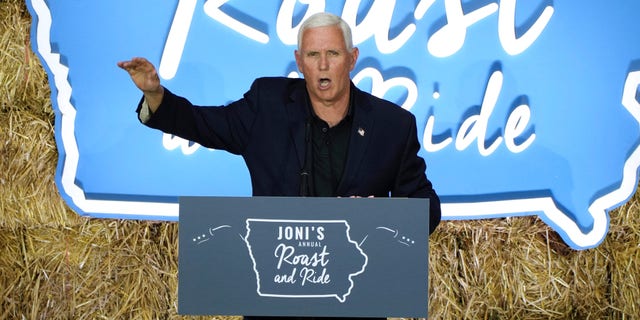 TRUMP ON DESANTIS: The Trump campaign is borrowing debunked liberal talking points to go after Florida Gov. Ron DeSantis, Trump's main 2024 rival… Read more: Trump campaign continues to push false narratives about DeSantis: Here are five examples
YOU'RE TIRED?: Team DeSantis isn't pulling punches either, attacking Trump for not firing Dr. Fauci… Read more: DeSantis mocks Trump decision not to fire Anthony Fauci with flashback to 'The Apprentice': 'You're fired!'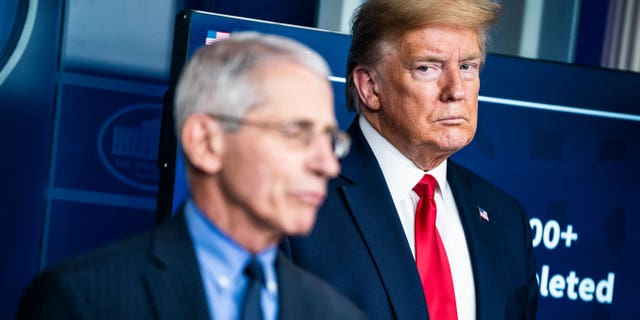 DICTATOR DISS: Trump's GOP rivals condemned Trump for congratulating North Korea on joining the World Health Organization… Read more: Pence, Haley and DeSantis slam Trump for congratulating North Korea's Kim Jung Un
DISS-SANTIS: Ron DeSantis and Trump have one thing in common — both are praised for animosity to the press… Read more: Crowd erupts with applause after DeSantis fires back at heckler who called him 'f—— fascist'
Stay up to date on the latest campaign and political news by subscribing to Fox News' Politics newsletter.