EXCLUSIVE: More than 150 former Trump administration officials are now backing Florida Gov. Ron DeSantis' endeavors of becoming the Republican Party's 2024 presidential nominee, Fox News Digital has learned.
Sources familiar with the coalition — officially known as "The Eight-Year Alliance" — confirmed the list is rapidly growing and that the initial number of more than 100 former Trump administration officials supporting DeSantis surged past 150 this week.
Additional members of the alliance, as confirmed Wednesday, include: Former DHS Acting Deputy Secretary Ken Cuccinelli, Principal Deputy Assistant Attorney General at the Office of Legal Counsel Henry Whitaker, former Chief of Staff to the Attorney General William Levi, former Deputy Assistant to the President and Director of Policy & Interagency Coordination Carlos Diaz-Rosillo, George "Jed" Doty and Christopher Cooke from the White House Counsel's Office, former Chief of Staff for Congressional and Intergovernmental Affairs at the Department of Energy Nick Cattroppo, former Chief of Staff for the Director of National Intelligence Dustin Carmack, former Deputy General Counsel at the Department of Defense Ryan Newman, and Jason Weida, who served in the DOJ's Office of Legal Policy.
Other individuals who have joined the coalition include Juan Cruz, who served on the White House's National Security Counsel as the senior director for Western Hemisphere Affairs, and former United States Attorneys Nick Trutanich (Nevada), Jay Town (Northern District of Alabama), John Anderson (New Mexico), Trent Shores (Northern District of Oklahoma), and Mike Hurst (Southern District of Mississippi).
TRUMP CAMPAIGN MOCKS DESANTIS' EXPECTED TWITTER PRESIDENTIAL CAMPAIGN ANNOUNCEMENT
A website for the coalition and its efforts launched Wednesday. 
"Serving in the White House and across the federal government, we worked tirelessly to implement a meaningful policy agenda, to do battle with Deep State bureaucrats, and to make sure the public knew the truth—irrespective of constant media distortions," members of the alliance wrote on the website.
The news comes amid DeSantis' expected announcement that he will seek the 2024 Republican nomination for president via social media Wednesday night.
Sources told Fox News Digital that DeSantis will formally announce his 2024 presidential bid Wednesday at 6 p.m. ET during a conversation with Elon Musk on Twitter.
The primary motivation of the group, sources told Fox News Digital earlier this week, is to promote a candidate they feel would be a viable contender for two presidential terms, something they see in DeSantis. They also want to prevent former President Donald Trump "immediately becoming a lame-duck president" should he win back the White House, considering the polarizing affect his persona has had on American politics.
DESANTIS RELEASES VIDEO AHEAD OF PRESIDENTIAL CAMPAIGN LAUNCH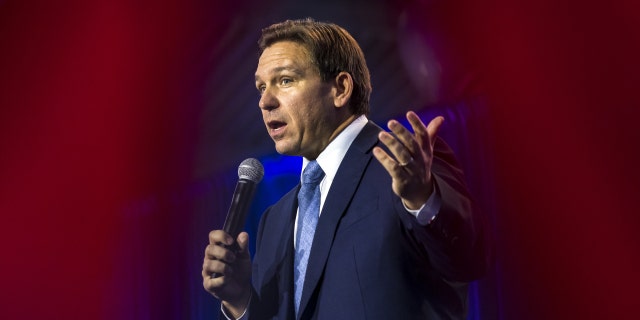 Earlier this week, it was confirmed that the coalition included former Acting Associate Attorney General Jesse Panuccio, former Special Assistant to the Secretary of Defense Will Bushman, former Counselor to the Secretary and White House Liaison at the Department of Labor Pedro Allende, former Senior Counsel and Senior Advisor to the Secretary of Commerce James Uthmeier and Principal Deputy General Counsel at the Department of Commerce David Dewhirst.
Fox has not yet been provided a full list of names of those that have signed on as part of the coalition.
Uthmeier, who currently serves as DeSantis' chief of staff in Tallahassee, and Dewhirst have also been deeply involved in the process of growing the coalition.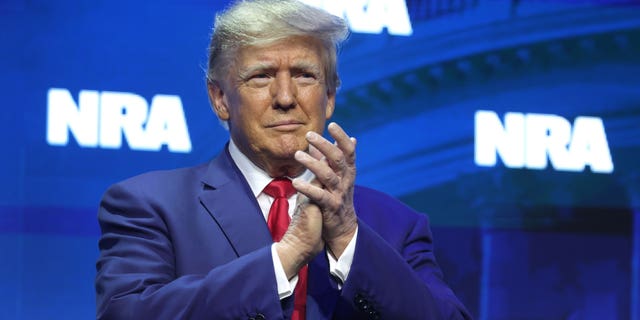 The sources emphasized this week that they are not seeking to bash Trump, and that they were "proud" of their service to the Trump administration and its effort to "shake things up" in Washington, D.C., but that they were now "wholeheartedly" behind DeSantis.
Early polls have consistently shown Trump with a commanding lead over his opponents, and DeSantis in a distant second.
Fox News' Paul Steinhauser and Brooke Singman contributed to this report.