The U.S. Navy has taken down posts celebrating LGBTQ+ Pride month on social media, including rainbow banners that read, "Pride." 
Pride posts made on the Navy's Instagram and Twitter accounts on Thursday, June 1, are no longer there as of Friday, June 2. The posts showed outlines of Navy vessels and aircraft with streaming rainbow trails and the word "Pride" stylized in different colors. They were removed without explanation.
A meme account on Twitter called "End Wokeness" called attention to how the Navy also took down an LGBTQ+ Pride banner on its account. Some users left comments suggesting the posts were taken down in response to backlash over military support for Pride. 
When reached for comment, a U.S. Navy spokesperson said, "The U.S. Navy posted graphics in support of the start of Pride month to honor the service, commitment, and sacrifice of the LGBTQ+ Service members and personnel who volunteer to defend our country."
NAVY OFFICIALS CALLED CRITICS OF LGBTQ+ PRIDE EFFORTS 'BIGOTS' AND 'A–HOLES,' EMAILS SHOW
"As we do with all Defense Equal Opportunity Management Institute (DEOMI) observance months, we will look for additional opportunities to celebrate the diversity and strength of our Sailors. Members of the LGBTQ+ community serve their country, fully contribute to the DOD mission, and deserve a welcoming environment which enables them to reach their full potential," the spokesperson added. 
The Navy gave no explanation for why the posts were removed. 
Emails previously reported by Fox News Digital show that last year Navy officials were hesitant to allow comments on social media posts promoting Pride month because of expected backlash. 
Two Navy officials expressed disgust with negative public response to its social media posts for LGBTQ+ Pride month last year, according to emails obtained in a Freedom of Information Act request from the Functional Government Initiative. The two officials schemed on how to best post its "rainbow wingtip graphic" for LGBTQ+ Pride Month, which they complained would be flooded with "feedback from trolls and ugliness."
GOP LAWMAKER DEMANDS LIST OF PRIDE MONTH EVENTS SPONSORED BY MILITARY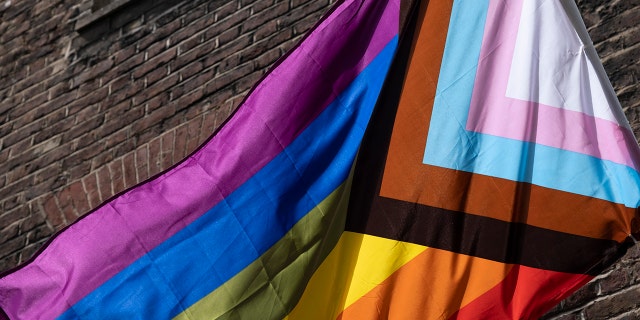 One official wrote that he had a "really rough day" and was debating whether to disable comments on social media posts.
The other official responded to this suggestion on disabling posts with advice on how to promote the "righteousness of our cause" with help from "more savory members of our audience."
The officials referred to critics of the Navy's Pride posts as "bigots" and "a–holes." 
Conservative lawmakers have recently ramped up pressure on the military to end diversity, equity and inclusion initiatives, including taxpayer-funded promotion for Pride month. Rep. Chip Roy, R-Texas, sent a letter to Defense Secretary Lloyd Austin Thursday demanding that the Defense Department turn over documents and information on every Pride Month celebration sponsored or supported by the military this June. 
REP GAETZ GETS PRIDE MONTH 'FAMILY FRIENDLY' DRAG SHOW AT NEVADA AIR FORCE BASE CANCELED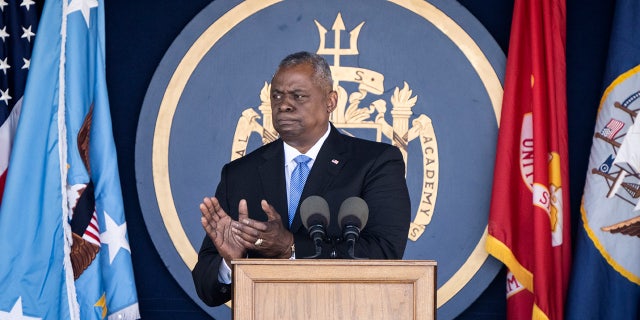 "Our military is in a historic recruiting crisis. Our enemies around the world are laughing at us while growing stronger and bolder every single day. The military's purpose is to defend America and her interests against those around the world who want to destroy us — not to use taxpayer money to advance woke ideology," Roy told Fox News Digital.
Ahead of Roy's letter, the DOD canceled a "child-friendly" drag show at Nellis Air Force Base in Nevada after Rep. Matt Gaetz, R-Fla., "demanded answers" about the event from Austin and Chairman of the Joint Chiefs of Staff General Mark Milley. 
On May 23, Gaetz wrote a letter to Milley and Austin "demanding immediate answers on why these drag shows are still occurring" despite their testimony in March that the Department of Defense did not support or endorse such shows, he said.
The two leaders said at the time that they were not aware such events were still happening on military bases.
According to NBC News, the decision to cancel the event came directly from Austin and Milley, the latter of whom was visibly agitated when he was informed about the event.
A drag show was hosted at Nellis Air Force Base each of the past two years, including 2021 and 2022.
Fox News' Lawrence Richard contributed to this report.