Florida Gov. Ron DeSantis signed a bill Wednesday changing the state's resign-to-run law on the same day he filed paperwork with the Federal Election Commission and ultimately announced his long-anticipated 2024 presidential candidacy. 
The change was meant to reduce ambiguity and prevent legal hurdles should DeSantis gain the GOP nomination to potentially take on Democrat President Biden at the ballot box next year. 
The elections package included language clarifying that individuals running for president or vice president are exempt from having to submit their resignation from their current office in writing at least 10 days before qualifying for the office he or she intends to seek if the two terms would overlap.
DeSantis was elected to a second four-year term in November 2022 that extends to January 2027. If he is elected president of the United States, he will need to resign from his current position, and Lt. Gov. Jeanette Nuñez would be next in line to replace him as governor,
FIRST ON FOX: RON DESANTIS OFFICIALLY LAUNCHES 2024 PRESIDENTIAL CAMPAIGN WITH 'GREAT AMERICAN COMEBACK' VIDEO 
In addition to the amendment to the resign-to-run law, the legislation, known as SB 7050, signed by DeSantis Wednesday also applies to several other areas of Florida election law, including banning felons or non-citizens employed by voter registration groups from handling applications, making it punishable by a $50,000 fine. 
Republicans who control the state legislature argue the package strengthens the state election system against potential voter fraud. Democrats have argued the bill could make it more difficult for minorities to vote and constitutes "voter suppression." Two federal lawsuits challenging the law were filed Wednesday, one by the League of Women Voters of Florida, the other by a coalition that includes the Florida state branch of the NAACP, Politico reported.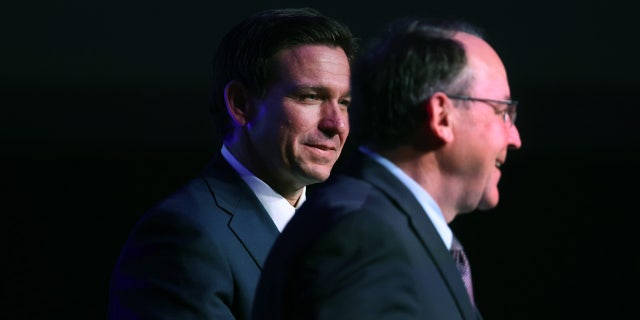 TRUMP'S BIZARRE REACTION TO DESANTIS ANNOUNCEMENT SPARKS CONFUSION ONLINE 
"There is no more sacred thing than our vote, and in this state, when it comes to our elections, we want to be crystal clear: It should be easy to vote and hard to cheat," state GOP Rep. John Snyder said in April before the Republican controlled House voted 76-34 along party lines to pass the bill, WTSP reported. 
There had been some debate, including from Republican state Sen. Danny Burgess, one of the bill's sponsors, that the change to the resign-to-run law was not necessary because for years, the legislation was not considered as applying to Florida elected officials pursuing federal offices.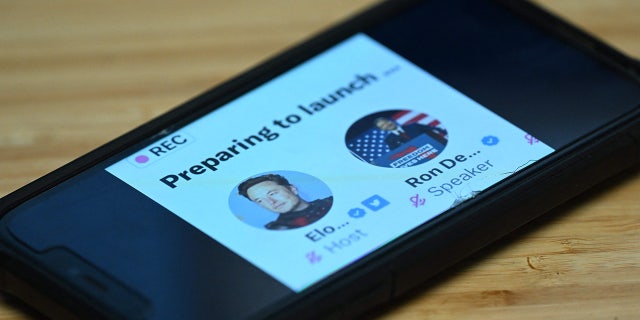 Florida had already made an exception for former Gov. Charlie Crist when he was briefly being considered as a running mate for Republican presidential candidate John McCain in 2008. 
Though former Gov. Rick Scott, a Republican, did sign a measure in 2018 reinstating requirements for those seeking federal office under the resign-to-run law, that bill notably permitted Scott to serve out the rest of his term as governor while running for U.S. Senate. Scott was sworn into the upper chamber of Congress in 2019.