Democratic Rep. Gwen Moore has shoveled six figures from her campaign's war chest to her sister since 2021, filings show.
The Wisconsin congresswoman paid her sister, Brenda Moore, $113,798 from her committee throughout the midterm election cycle, according to Federal Election Commission records reviewed by Fox News Digital. Moore first added her sister as a campaign staffer during her 2004 inaugural campaign and has since paid her nearly $830,000 in donor cash, her filings show. 
The low-key Democrat represents the Badger State's heavily Democratic 4th congressional district, which includes nearly all of Milwaukee and some of its suburbs. She has not faced a threat to her House seat since entering Congress in 2005. 
CORI BUSH'S CAMPAIGN PAID HER HUSBAND FOR SECURITY SERVICES – BUT HE DOESN'T HAVE A PRIVATE SECURITY LICENSE 
During the 2022 elections, Moore defeated her Republican opponent by over 50 percentage points. Moore also has not faced a Democratic primary challenger since 2018, but even when she did, she easily won by 78 percentage points. 
Politicians are allowed to add family members to their campaign payrolls. While it is legal to do so, ethics experts have generally disapproved of the practice. Despite this, both political parties have taken advantage of the perk.
Moore, whose campaign did not respond to a Fox News Digital request for comment, is not the only congressional Democrat to pay family during the midterm election cycle.
MARYLAND MAYOR FACING CHILD PORNOGRAPHY CHARGES WAS FREQUENT DONOR TO DEMOCRATIC SEN. TAMMY BALDWIN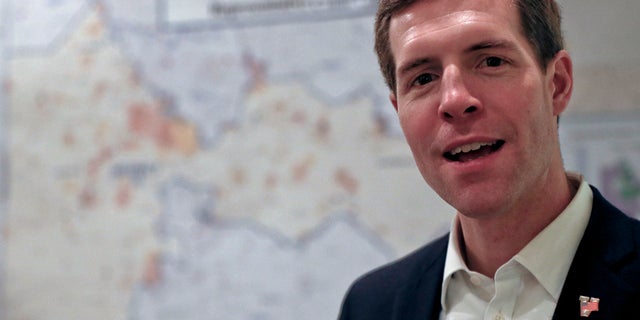 Former Pennsylvania Rep. Conor Lamb, who unsuccessfully ran in the Keystone State's Senate Democratic primary against John Fetterman last year, doled out more than $100,000 to his brother, Coleman, to help lead his disastrous Senate campaign as a senior communications adviser.
South Carolina Rep. James Clyburn funneled more than $150,000 to relatives over the past two years. Clyburn's payments included $57,700 to a limited liability company registered to his son-in-law, Walter A. Reed, and $94,000 in payments to his grandson, Walter A.C. Reed, for "campaign management fees."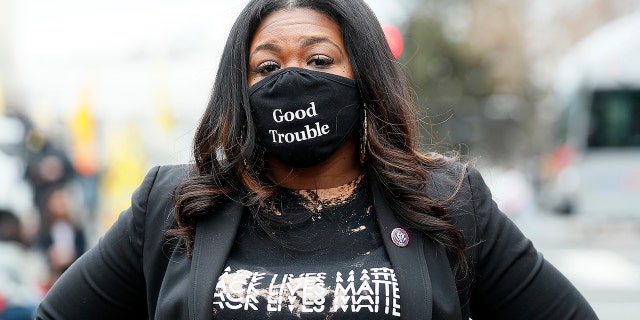 California Rep. Maxine Waters continued paying her daughter, Karen, to run her lucrative slate mailer operation, which involves other politicians paying Waters' committee to appear on endorsement mailers sent to constituents in the Los Angeles area. Waters pushed $192,000 to her daughter for the operation during the 2022 election.
Missouri Rep. Cori Bush paid her new husband $60,000 in security payments as her campaign simultaneously paid hundreds of thousands of dollars to a private security firm last year. The "Squad" member's husband, however, lacks a private security license, and she is now facing a Federal Election Commission complaint calling for an investigation into the cash.